This creamy vegetable, turkey, rice soup is the best leftover turkey soup ever. I always keep the recipe on hand for after holiday meals like Thanksgiving!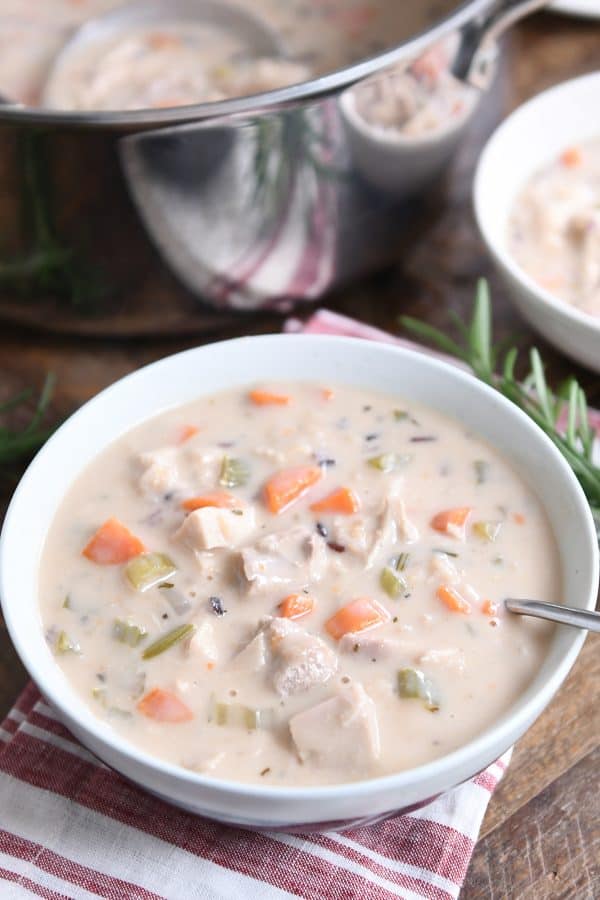 I know you are probably knee deep in pie crust, recipe prep, and chaotic stress right now. And I don't want to interrupt you.
But please promise you'll bookmark this recipe and revisit it the day after Thanksgiving, because trust me, you don't want to miss your chance to use some of those precious turkey leftovers in this incredibly delicious soup. 
The post The Best Leftover Turkey Soup appeared first on Mel's Kitchen Cafe.