How to make the best tofu scramble recipe at home. Both vegans and non vegans LOVE this super healthy recipe!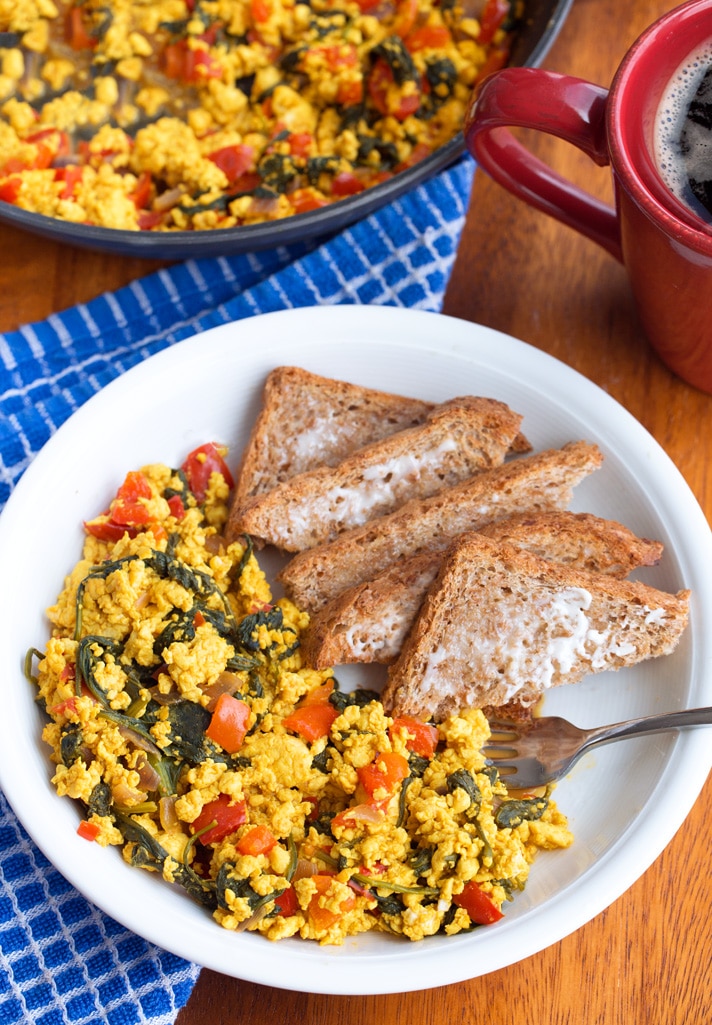 Quick & Easy Tofu Scramble
If you haven't tried making tofu scramble before, or even if you have, this simple recipe might become one of your new staple breakfasts.
High in protein, filling and nutritious, with just 7 ingredients and no oil required, the entire recipe can be made in just 15 minutes!
The scramble is a great kid-friendly savory breakfast option. I even have a friend who makes it at least once a week for her non-vegan husband and kids, and they ask for it more often than scrambled eggs.
It's a wholesome and delicious plant based breakfast recipe that everyone can enjoy.
Also Try This Vegan Mac And Cheese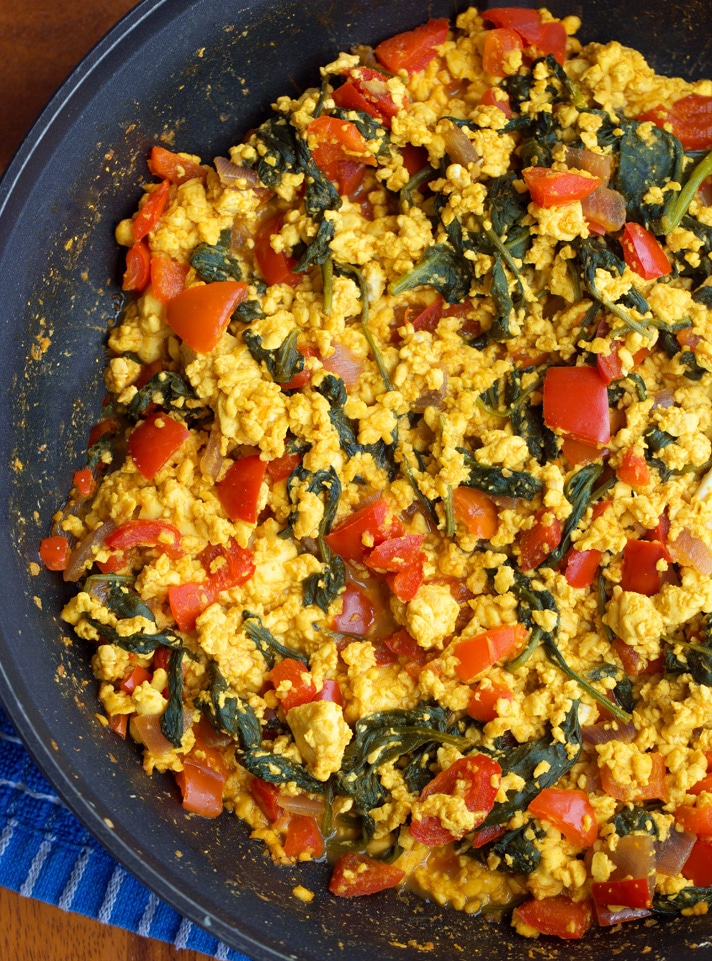 Scrambled Tofu Recipes
Italian Style: Use zucchini and tomatoes as the veggies in the recipe below. Omit the curry powder, and add 1 tsp each dried oregano and basil instead.
Indian Style: To the recipe below, add 1/2 tsp each of garam masala, coriander, and cumin. Increase the turmeric to 3/4 tsp.
Mexican Style: Add salsa and a pinch of chili powder to the base recipe below, and top with hot sauce as desired. You can even roll it up in a tortilla for a southwestern breakfast tofu scramble burrito.
Other variation ideas include topping the scramble with sliced avocado or nutritional yeast, or adding it to baked sweet potatoes (here's the best way how to cook sweet potatoes) or scooping into taco shells as a healthy breakfast for dinner.
Or serve alongside a batch of homemade Vegan Pancakes for the ultimate meatless brunch.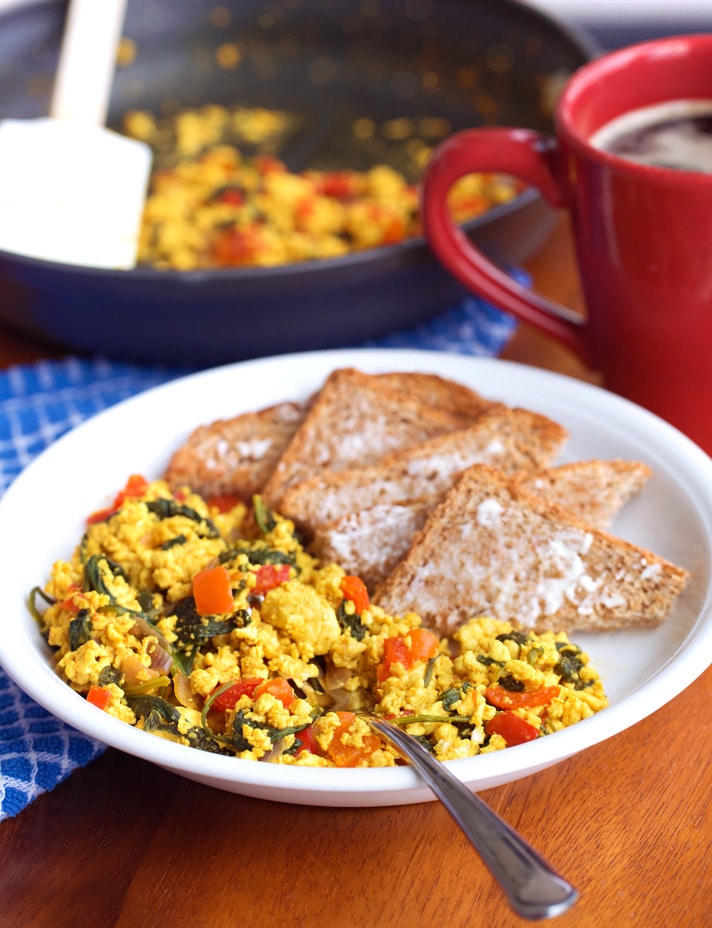 Vegan Scrambled Eggs
If you prefer a plain scramble, it's fine to omit the peppers, spinach, and other vegetables.
You can also add something called black salt, or kala namak, which–thanks to its sulfur content–has a flavor shockingly similar to that of eggs.
Black salt isn't required for this scramble recipe, but it will definitely give you the eggy taste if that's what you're after. (I buy this one on amazon.)
Leftover tofu? Use it up in this Coconut Curry Recipe
What Kind Of Tofu?
I've been making tofu scramble for over a decade now and have tried it with pretty much every type of tofu imaginable – soft, silken, medium, firm, extra firm, super firm, sprouted, fried, baked, etc.
My personal favorite types to use in scrambles are either silken tofu or firm tofu because they will yield results with a texture most similar to scrambled eggs. But any variety of tofu will work, so feel free to experiment and find your own favorite.
Serve with a homemade Frappuccino Recipe or the popular Whipped Coffee.
Above – watch the video how to make tofu scramble


Tofu Scramble Recipe
A quick and easy tofu scramble recipe for breakfast that both vegans and non vegans will love.
Ingredients
1

bell pepper, diced

1/2

cup

diced vegetables of choice, such as onion, zucchini, mushrooms, or carrot

1

tbsp

minced garlic

16

oz

tofu, silken or firm

optional 1 tbsp nutritional yeast

1

tsp

each: curry powder and onion powder

1/2

tsp

ground turmeric

1/2

tsp

salt, and pinch of black pepper if desired

optional handful spinach or kale
Instructions
Grease a nonstick pan, or add a little oil to prevent sticking. Sauté the vegetables and garlic over medium heat until lightly browned. Drain the tofu, then add it to the pan. If using firm tofu, break it up with a spatula (silken tofu will break up on its own as you stir). Add the spices and salt. Continue to cook—stirring occasionally—until the tofu it hot and extra liquid has evaporated so it looks like scrambled eggs. Stir in the spinach until it wilts, then serve with toast, home fries, sliced avocado, salsa or hot sauce, a sprinkle of black pepper and nutritional yeast, or whatever you wish.
More Vegan Breakfast Recipes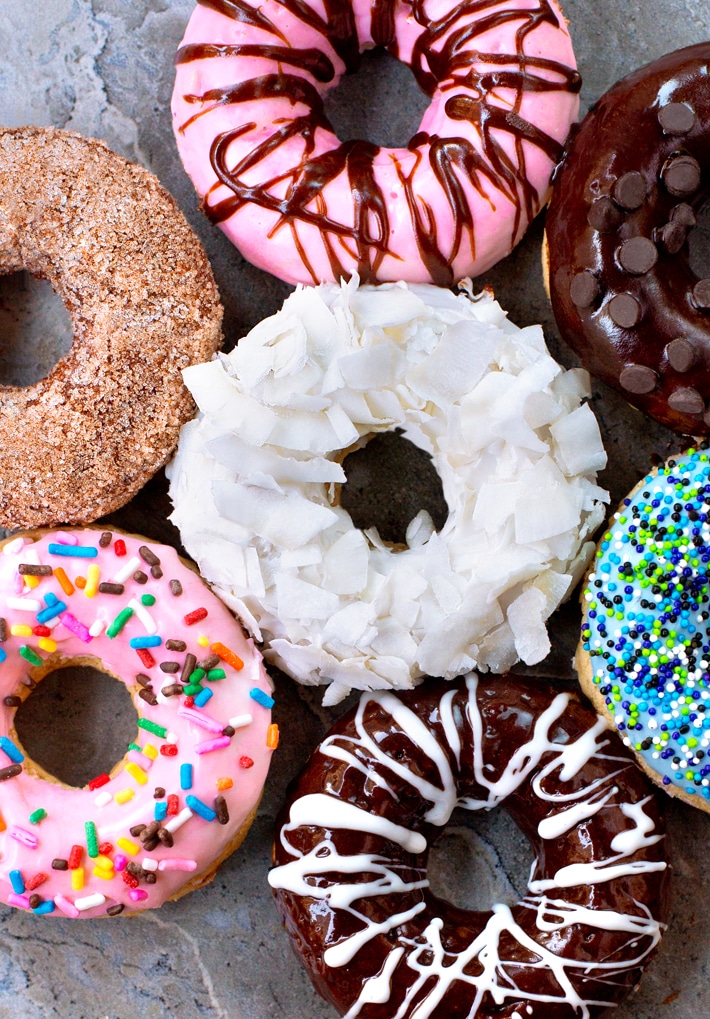 Vegan Donuts – 5 new flavors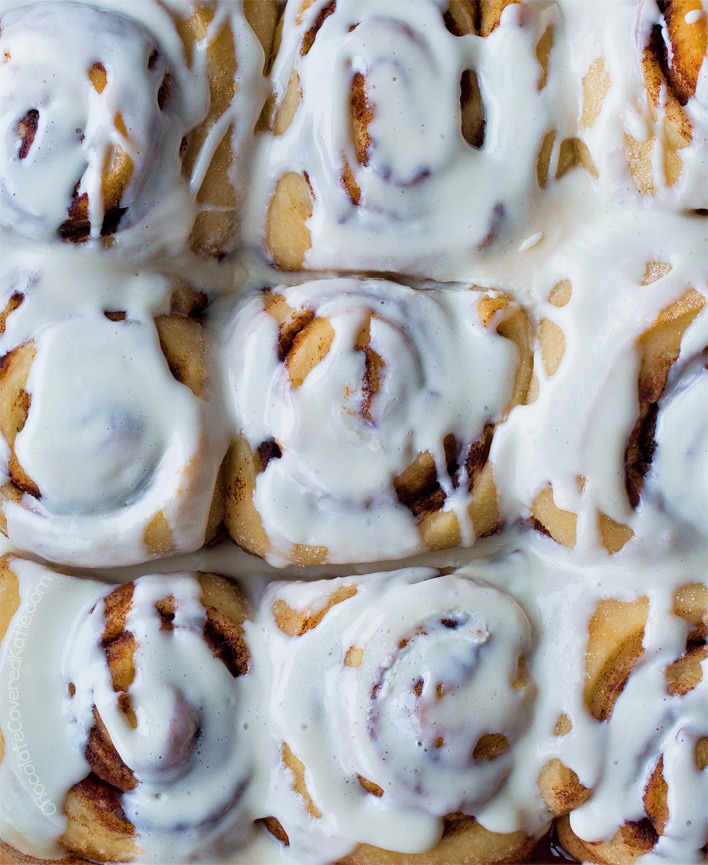 Or 4-ingredient Easy Cinnamon Rolls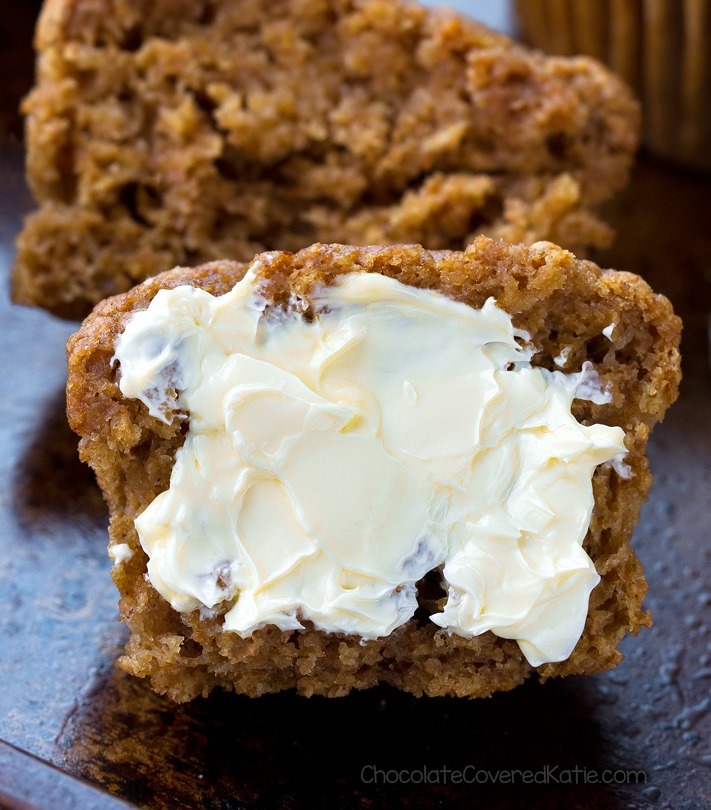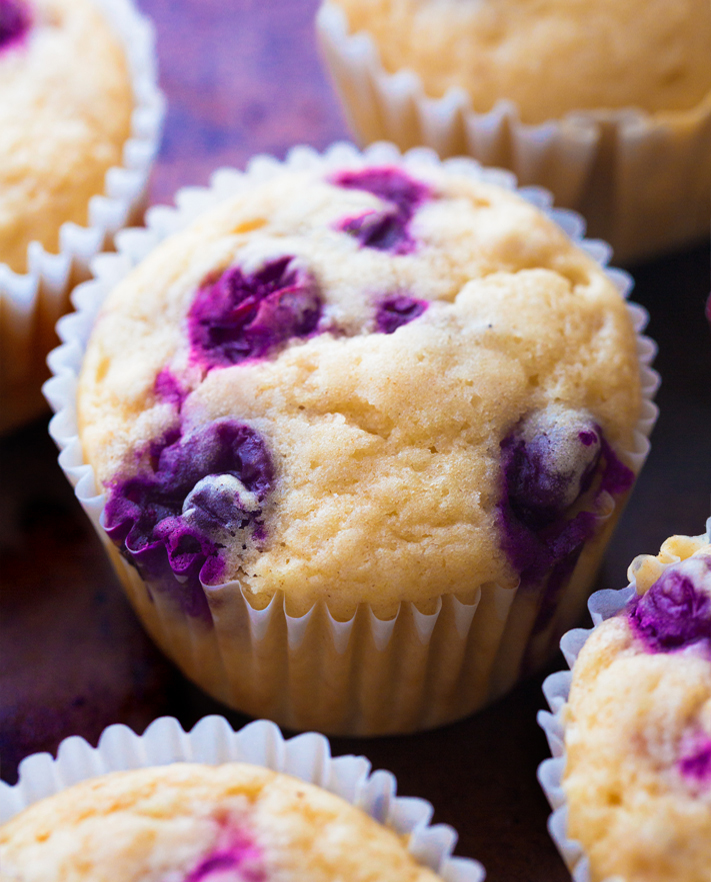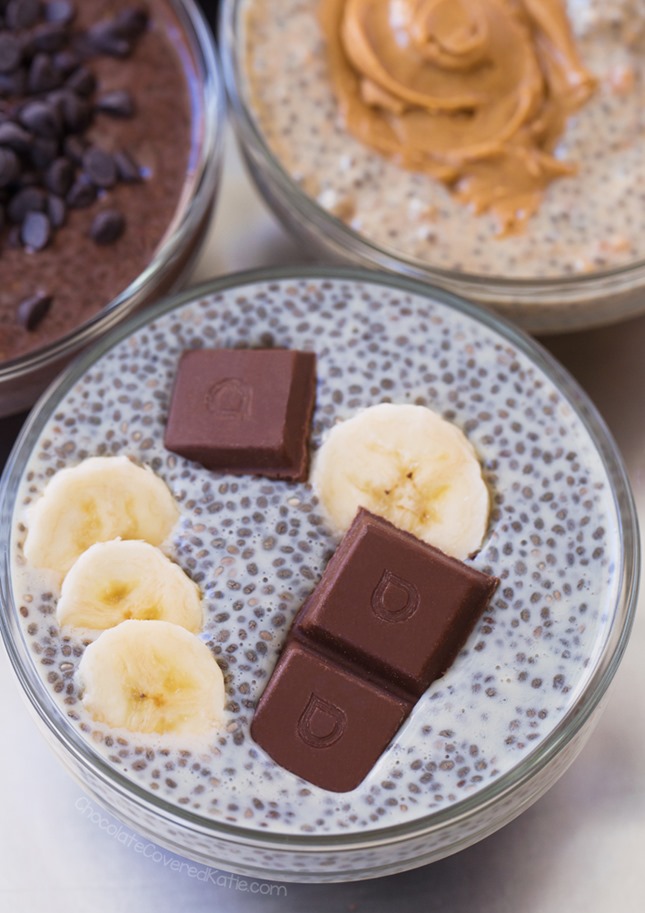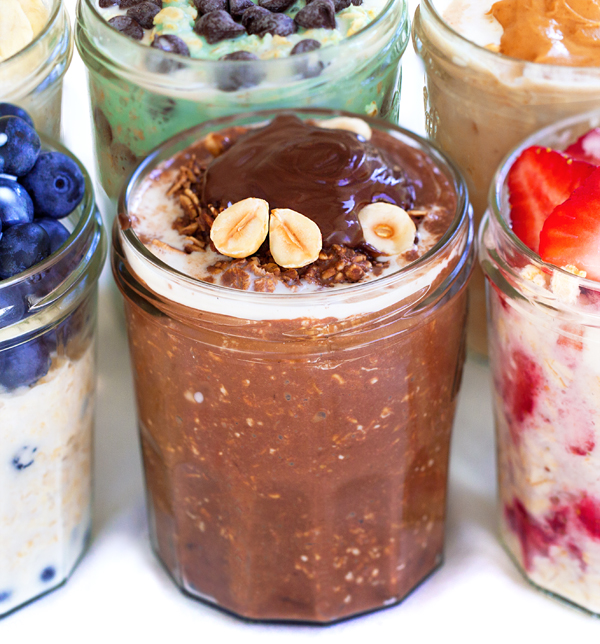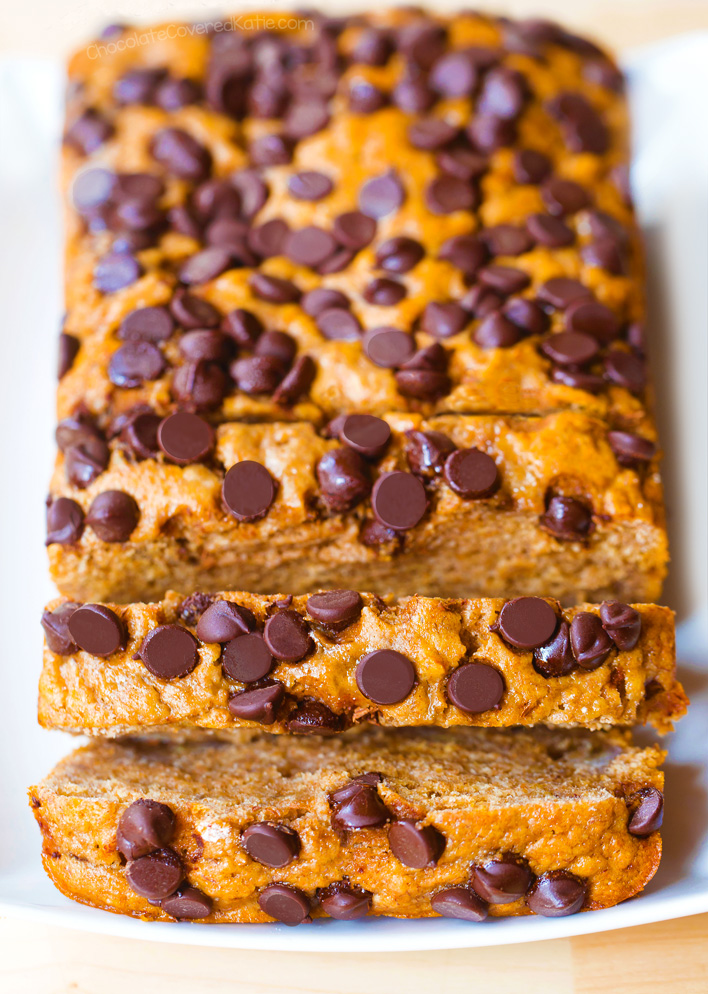 5/5 (2)

The post Tofu Scramble Recipe appeared first on Chocolate Covered Katie.