Ultra-chocolatey and super flaky and tender, these triple chocolate scones are fantastic. Bonus: they are super easy to make! And that chocolate drizzle is heavenly.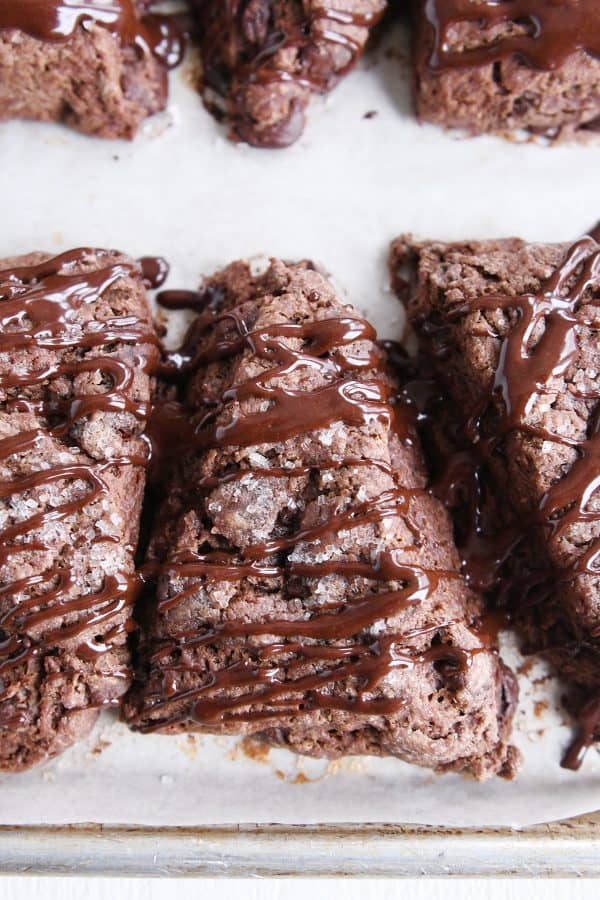 These triple chocolate scones have been a long time in coming, and they are 100% worth the wait. 
Taking notes from this tried-and-true scone recipe, it took a few (ok, a lot) of test runs to get these just right. No one around here ended up being too sad at being forced to eat another test batch of pure chocolate decadent heaven. 
If homemade scones seem intimidating, let me assure you with all the confidence in my lazy soul: they are easy. Like, really easy.
And they are perfect for all the chocolate lovers in your life. Seriously, why aren't we all making scones more often??
The post Triple Chocolate Scones appeared first on Mel's Kitchen Cafe.