The easy vegan cheesecake recipe that even non vegans love… with no cashews, and NO tofu!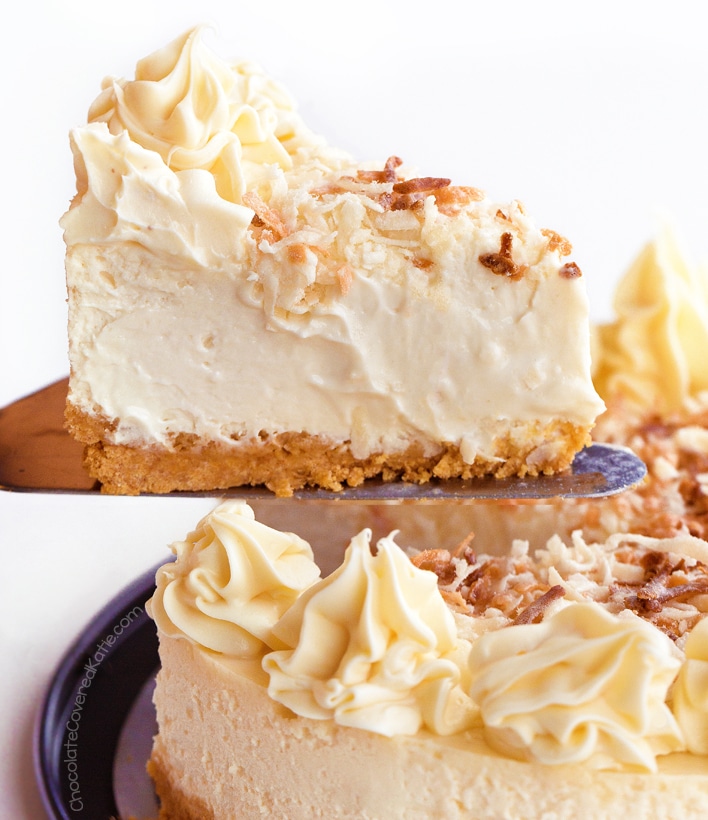 Vegan Cheesecake With No Cashews
This vegan cheesecake is so out-of-this-world delicious that I have yet to bring it to any party where both vegans and non vegans haven't raved about it!
Even people with no interest whatsoever in healthy or vegan eating go crazy for this cheesecake every time I serve it.
When creating the recipe, my goal had been to make something that tasted so similar to classic New York cheesecake that—if you didn't already know it was vegan—you would absolutely NEVER be able to tell.
You Might Also Like: Vegan Chocolate Chip Cookies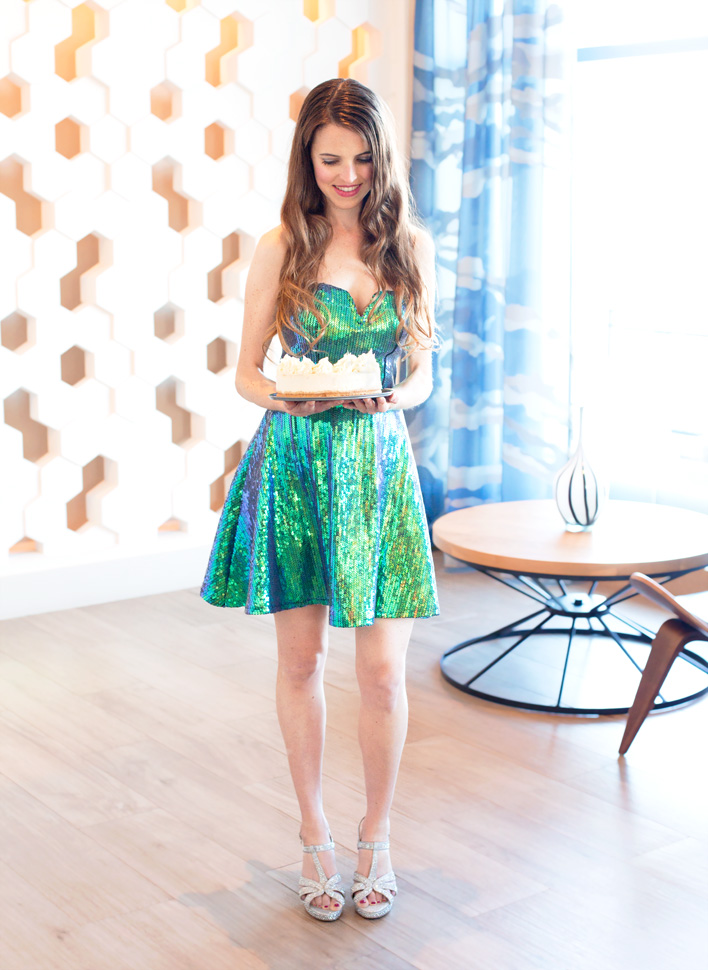 I've had way more than my fair share of bad vegan cheesecakes in my life, so I know exactly what comes to mind when people picture vegan cheesecake: chalky texture, unpleasant artificial aftertaste, disappointingly non-cheesy flavor, or lack of any flavor at all.
As a huge cheesecake lover, I have exorbitantly high standards for the perfect baked cheesecake, and those high standards were front and center when I set out to make a vegan version that tasted just as good as the original.
This cheesecake is so rich and creamy, no one ever believes it isn't full of heavy cream and sugar!
Trending Right Now: How To Cook Sweet Potatoes – The Better Way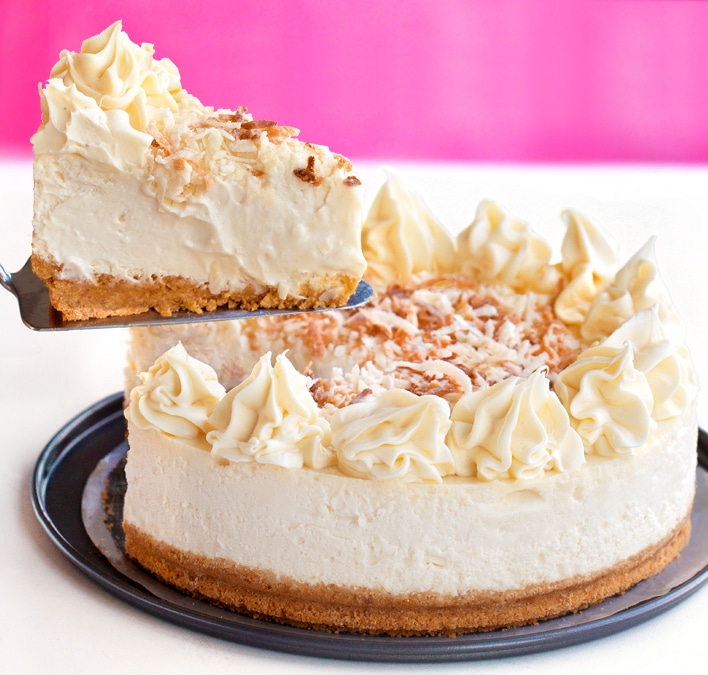 The Best Vegan Cheesecake
When I finally perfected my cheesecake recipe, it was time to test it out on a group of non vegans.
I brought it to a party and quietly set it down with all of the other desserts, without mentioning to anyone that it was vegan.
While I'd hoped people would like it, I'd never in a million years expected the entire cheesecake to be completely GONE in under an hour!
That's when I knew the recipe was definitely a keeper.
*If you're craving chocolate cheesecake, you can easily turn the cake into a Brownie Cheesecake Recipe.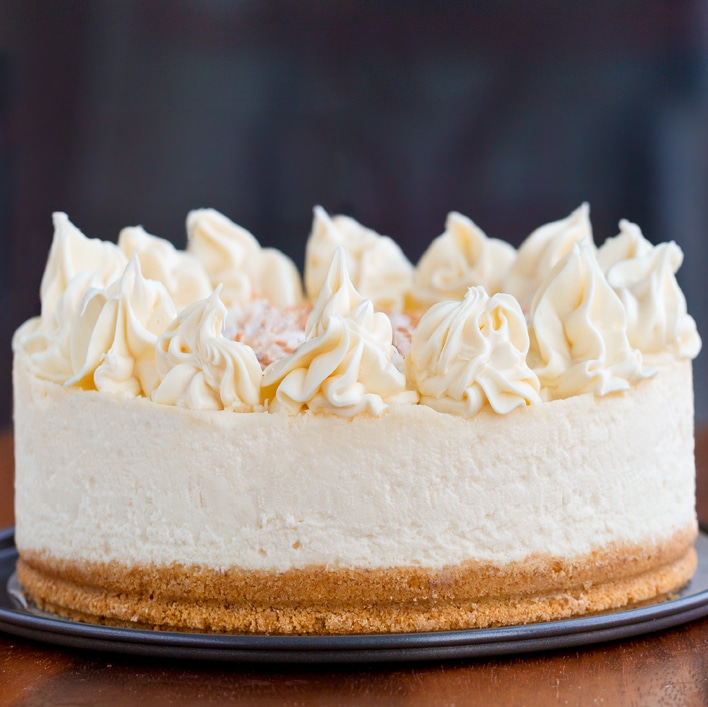 The actual cheesecake recipe is very similar to my Healthy Cheesecake Recipe.
So many people have asked me about the crust recipe in that post, which I'm unable to share because it's in my book, so I decided to make the cheesecake again—this time with a different crust recipe that I can share.
And the entire cheesecake, from the filling to the crust, is completely vegan!
Above – watch the video how to make vegan cheesecake!


Also Try These Vegan Brownies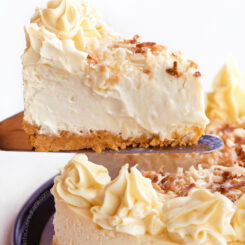 Vegan Cheesecake Recipe
The easy vegan cheesecake recipe that even non vegans love, with no cashews required.
Ingredients
24

oz

cream cheese,

such as TJ vegan or Tofutti OR vegan cream cheese

2

cups

plain yogurt,

such as coconutmilk, almond, soy, or cashew yogurt

2 1/2

tsp

pure vanilla extract

1

tbsp

lemon juice

4

tsp

cornstarch – or here's a Keto Cheesecake Recipe

1/2

cup

sugar or maple syrup,

or xylitol for sugar-free

pinch

uncut stevia OR 2 additional tbsp sugar
Instructions
Optional Crust (or use your favorite crust): 1 1/2 cup raw nuts of choice, 1 cup pitted dates, 1/8 tsp salt. If dates are not soft, soak in boiling water until soft. Blend all ingredients in a food processor until fine crumbles form. Add water very slowly (1 tsp at a time) only if needed. Pour into a lined 9-inch springform pan, press down evenly, then set aside while you make the filling.

Preheat oven to 350 F. Fill any baking pan about halfway with water and place it on the oven's lower rack. Bring cream cheese to room temp. Beat all cheesecake ingredients with a blender or food processor just until smooth. (Do not overbeat, which would introduce air bubbles that might burst in the oven and cause cracking.) Smooth on top of the prepared crust. Place on the middle rack, above the rack that has the water pan. Bake 30 minutes, and do not open the oven door during this time. When the time is up, still do not open the oven even a crack, but turn off the heat. Leave in the closed oven for an additional 5 minutes. Then remove the cake—it will still look underdone—and let cool at least 20 minutes before placing the still-underdone cheesecake in the fridge. It's important to let it cool before refrigerating, because you want it to cool gradually so it doesn't crack. Chill at least 6 hours or overnight, during which time it firms up. Store leftovers covered in the fridge 3-4 days, or you can also freeze slices if desired.
Video
More Popular Vegan Recipes: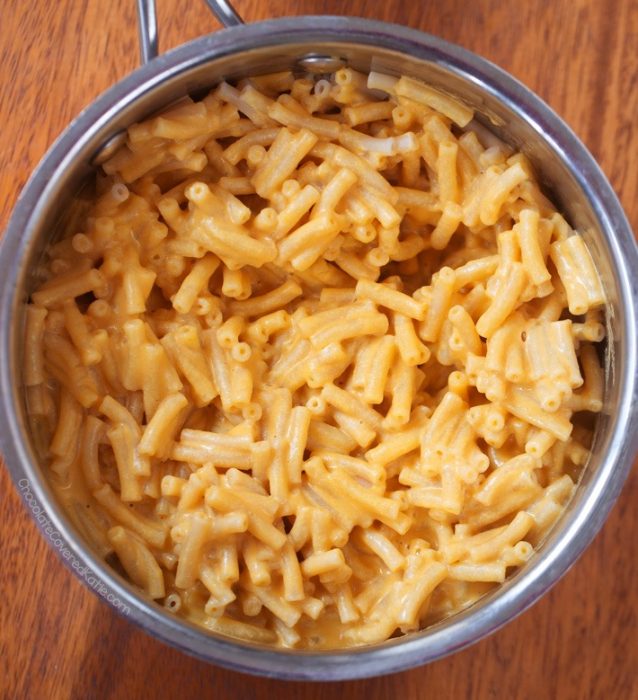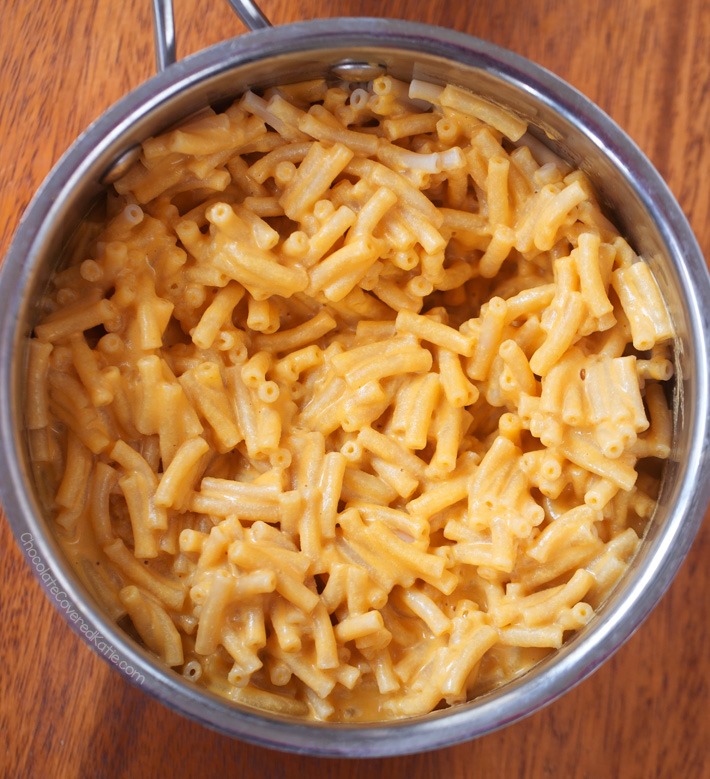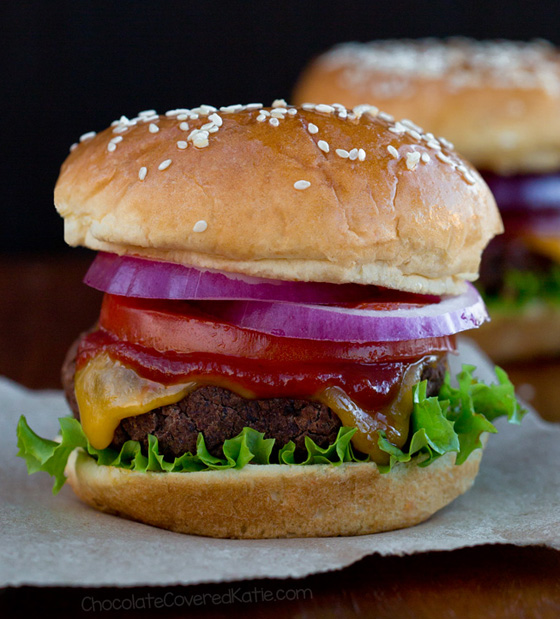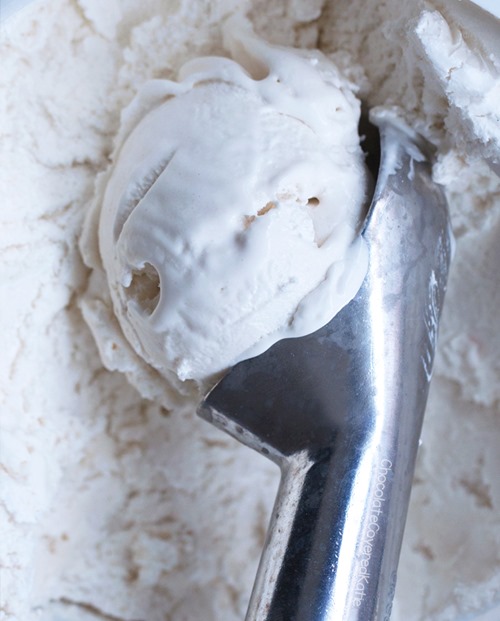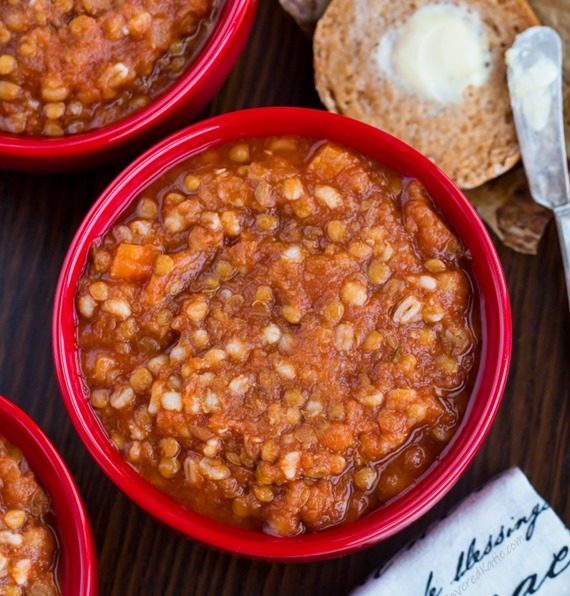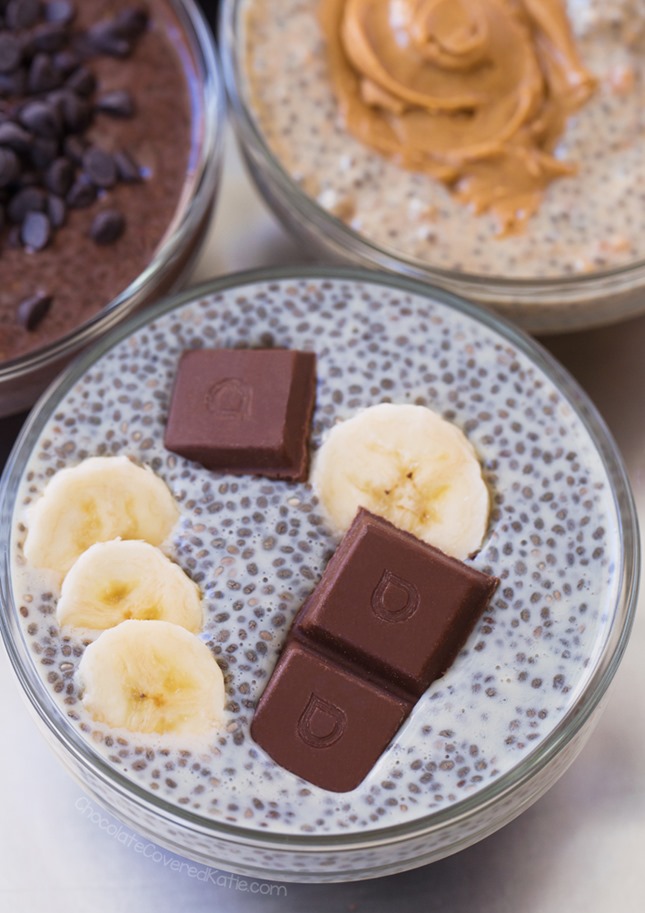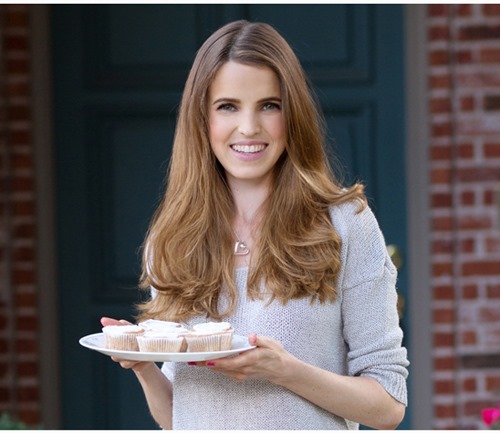 4.86/5 (28)

The post Vegan Cheesecake Recipe appeared first on Chocolate Covered Katie.