Soft, moist, and absolutely delicious vegan gingerbread. People are always shocked when I tell them it's vegan… because it seriously does not taste healthy at all!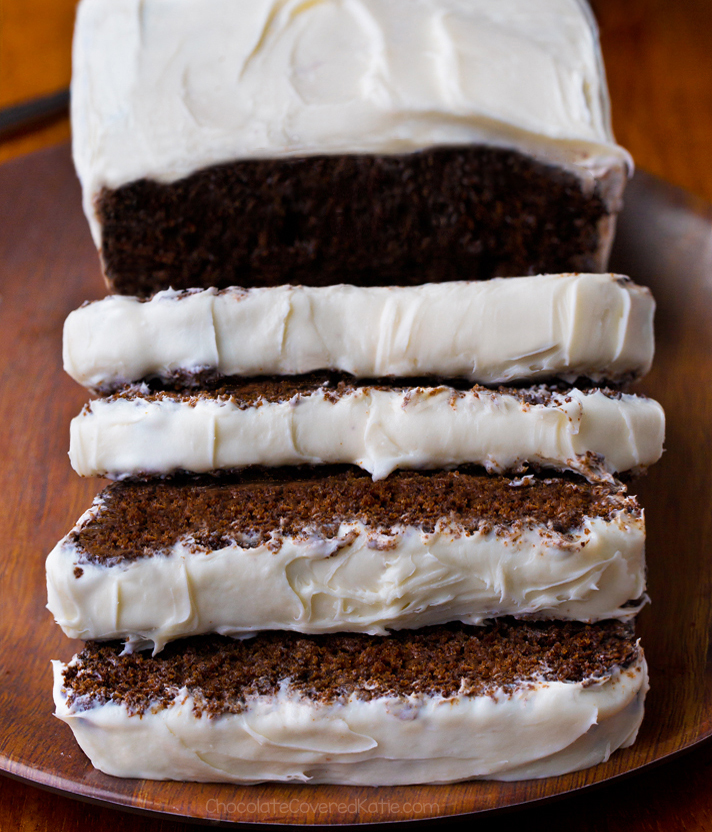 Try this homemade gingerbread recipe the next time you have company.
People go crazy for it every time, and leftovers freeze well too.
The comforting holiday flavor and super-soft texture will remind you of a pastry you'd get from a fancy bakery… and yet it's secretly GOOD for you at the same time!
Also Try This Vegan Lemon Bread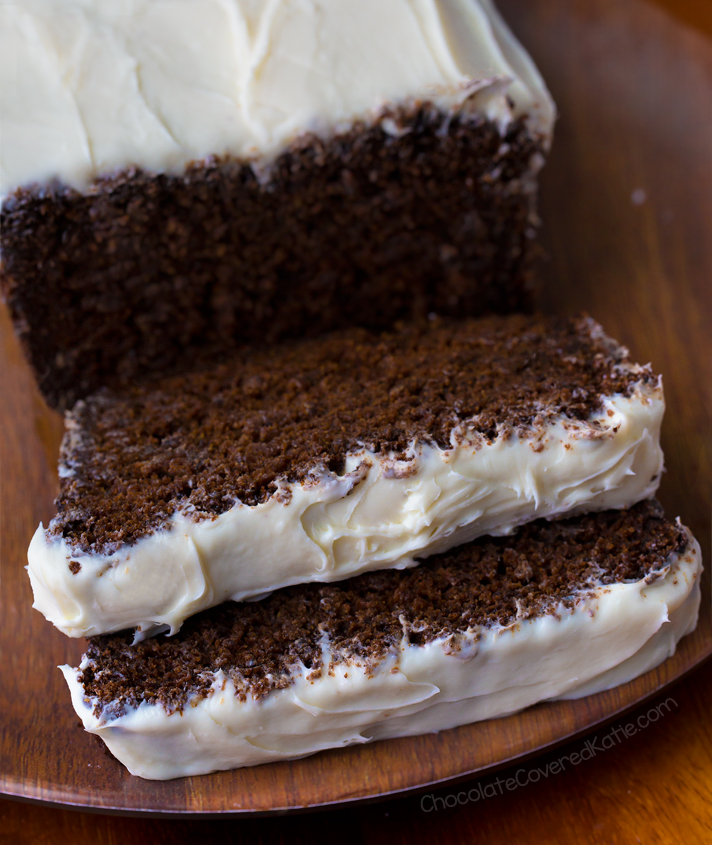 The gingerbread can even be completely oil free.
That's actually the oil-free version in the photos… you honestly cannot tell at all.
And I say that as someone who doesn't normally like oil-free baked goods.
While desserts without oil can so often be gummy or dry, the molasses in this recipe keeps the loaf deliciously moist and decadent even if you decide to skip the oil.
Trending Right Now: Lentil Soup – 3 Secret Tricks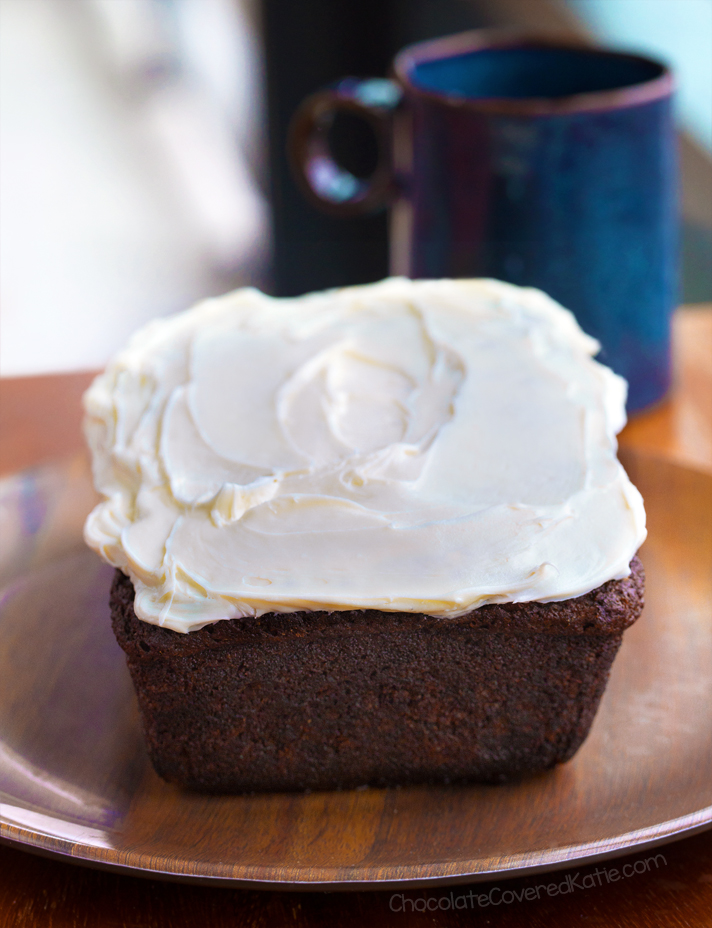 The gingerbread can be served unfrosted or topped with cream cheese, almond butter, or even coconut butter.
(I frosted the loaf in the pictures with the cream cheese icing from my spice cake recipe.)
Just one slice of this secretly healthy gingerbread supplies 10% of the RDA for iron and 9% for calcium, thanks to the addition of molasses, which also gives the recipe its classic gingerbread taste.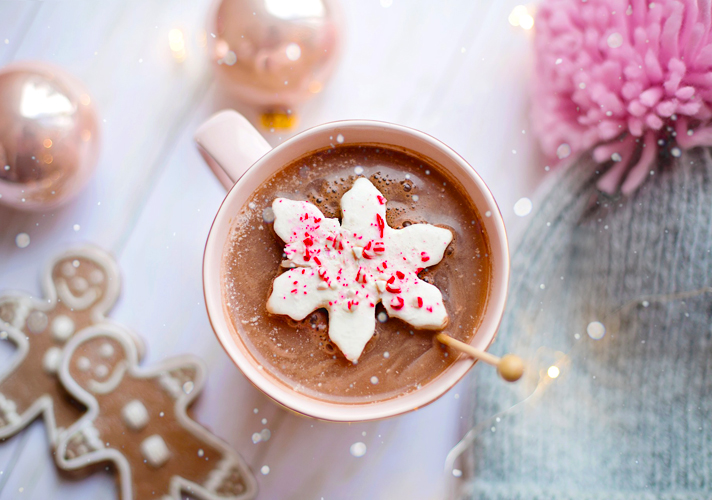 **This recipe is also really great to serve with Vegan Hot Chocolate! 


Vegan Gingerbread Recipe
Also try this Healthy Banana Bread
Vegan Gingerbread

5/5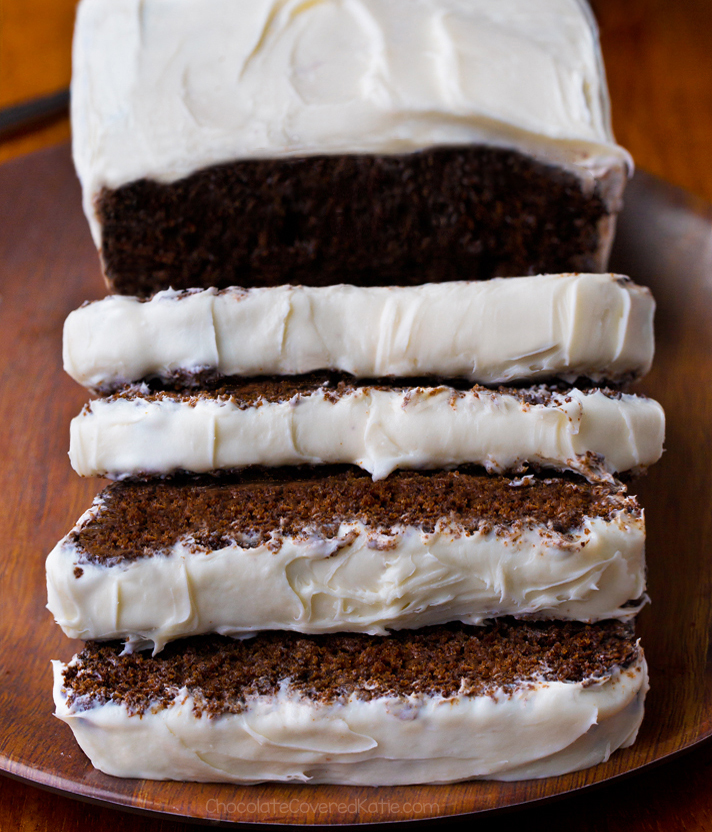 Ingredients
2 cups spelt, white, or gf ap flour
1 tbsp each cinnamon and ginger
2 tsp baking soda
1 tsp allspice
1/2 tsp salt
1 cup sugar, unrefined if desired
1 3/4 cup milk of choice
1/4 cup oil OR additional milk
1/4 cup ground flaxseed
2 tbsp white or cider vinegar
1/2 cup regular OR blackstrap molasses
optional 1/2 cup raisins
Instructions
*For refined-sugar-free, try this Gingerbread Banana Bread.
Preheat oven to 350 F. Grease a 9×5 loaf pan. In a large bowl, combine all liquid ingredients and flax, and let sit at least 10 minutes. Whisk dry ingredients in a separate bowl, then stir all ingredients together until just evenly mixed. Spread into the pan. Bake 50 minutes – then do not open the door at all, but leave in the turned-off oven an additional 10 minutes. Let cool. Taste and texture are even better the next day, so I highly recommend waiting if you can!
MORE HOLIDAY FAVORITE RECIPES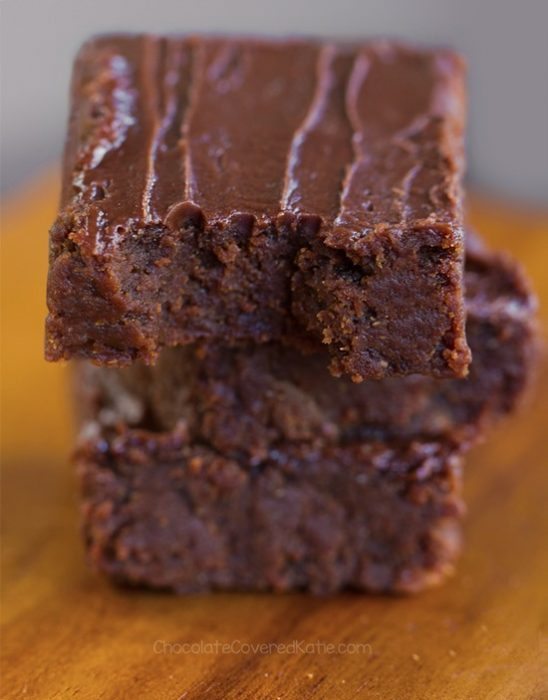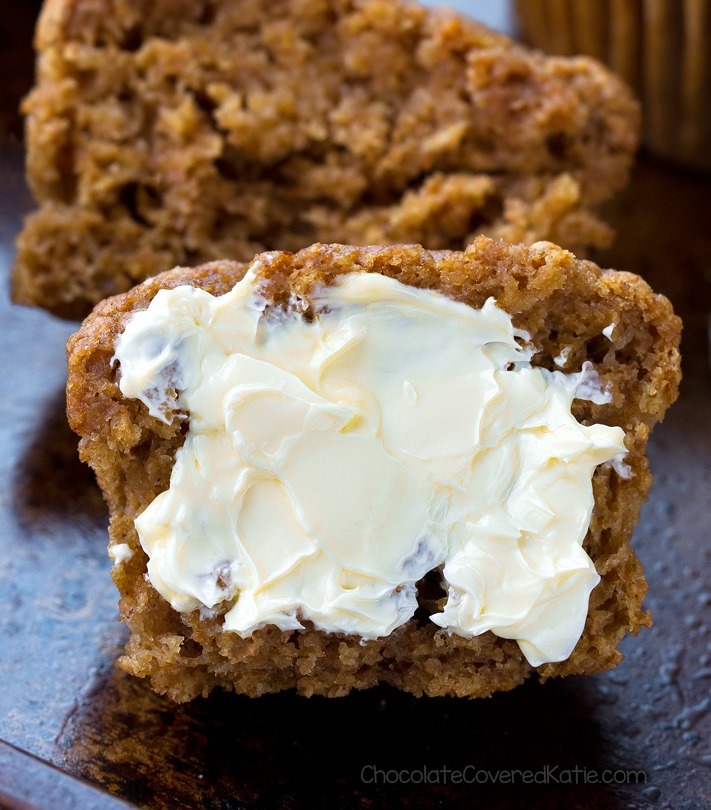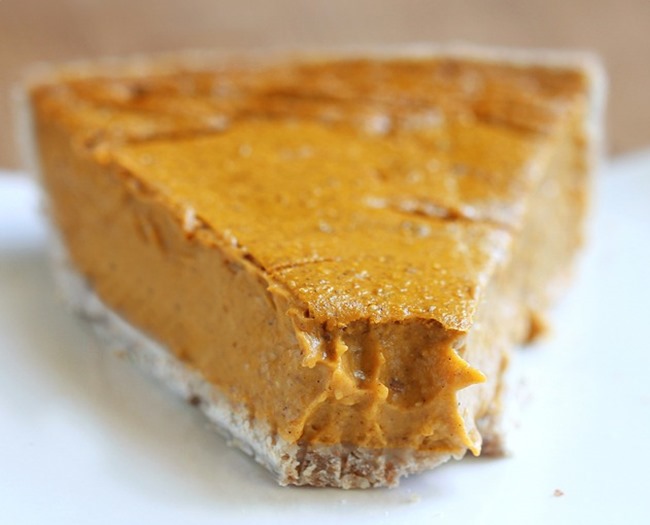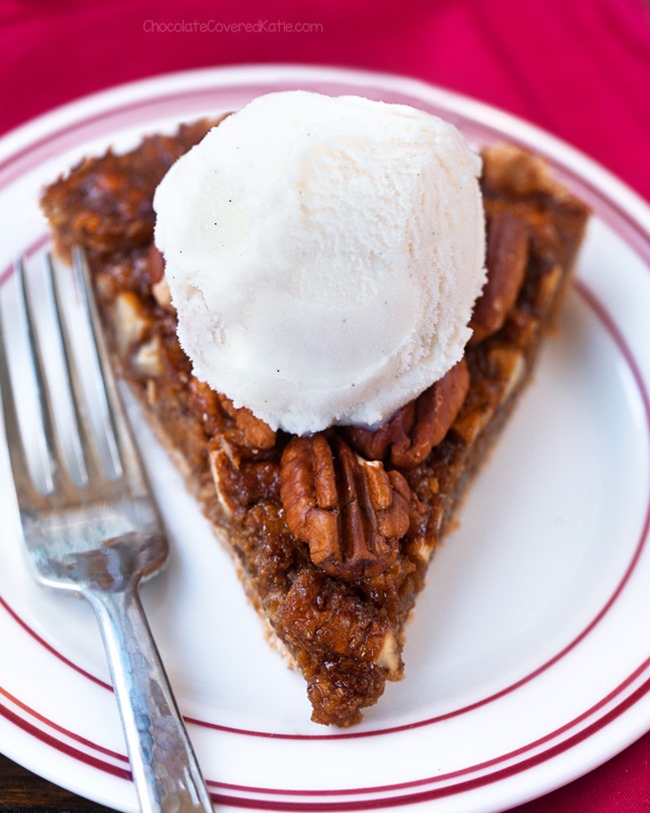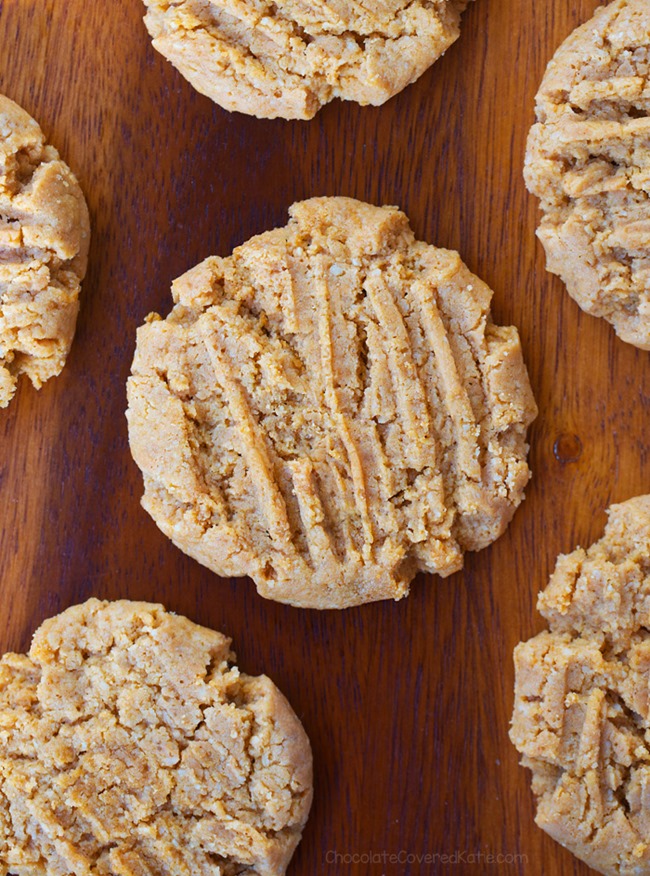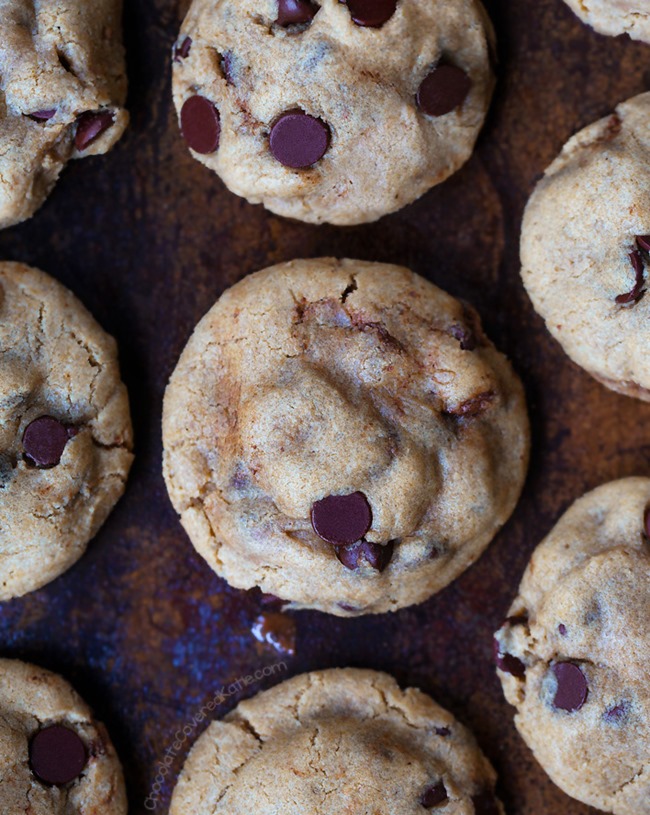 5/5 (6)

Find more healthy recipes like this Vegan Gingerbread at Chocolate Covered Katie.