Warm cinnamon milk is so comforting on cold days. It's perfect for kids and anyone who doesn't want the caffeine of coffee or tea.
If you love cinnamon in your oatmeal or sprinkled over other hot beverages, it is definitely worth giving this drink a try.
Ingredients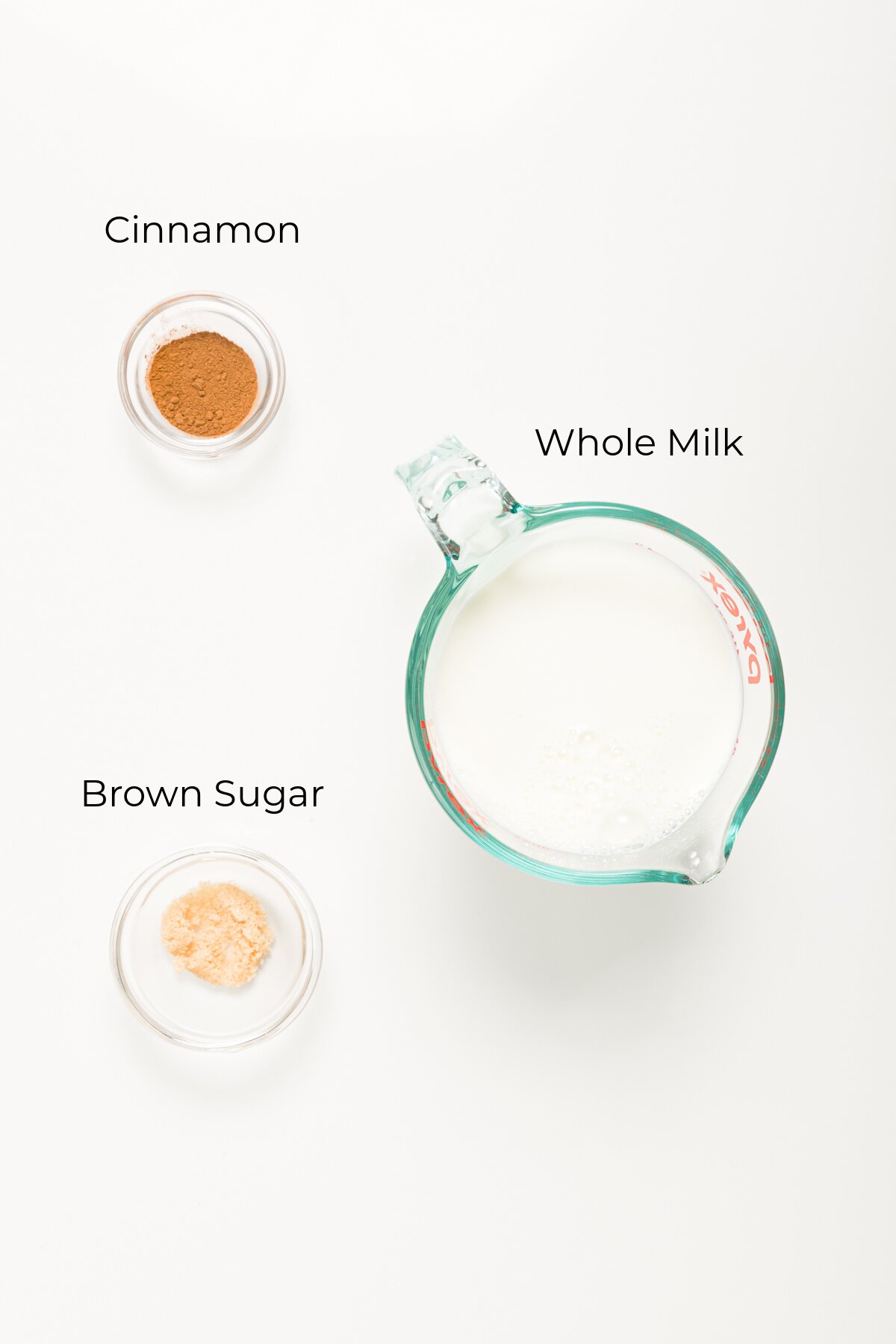 There are only three simple ingredients that you will need: milk, cinnamon, and a sweetener.